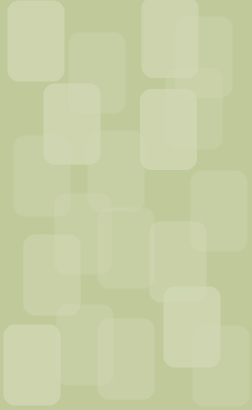 We typically run 50 - 70 ewes, most of which are registered Pure Bred White Dorper.  Good mothering instincts and ease of lambing allow them to lamb in the fields no matter what the season.

We occas                                                          

occasionally we sell a few ewes and ewe lambs to make room for new additions.

Our current flock sire is a Full Blood ram that has added some width and size to our lambs.

Due to our hot humid climate, we typically lamb in  winter.

Check with us for availability on lambs for sale.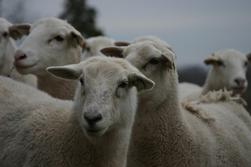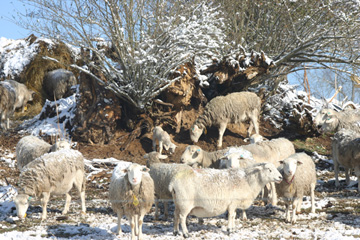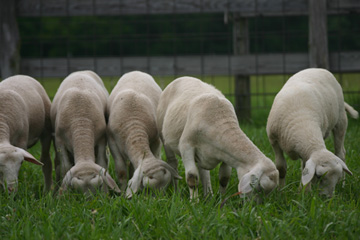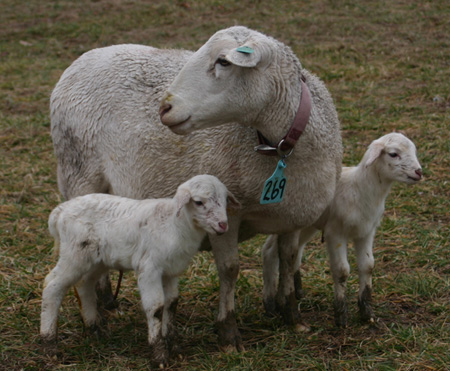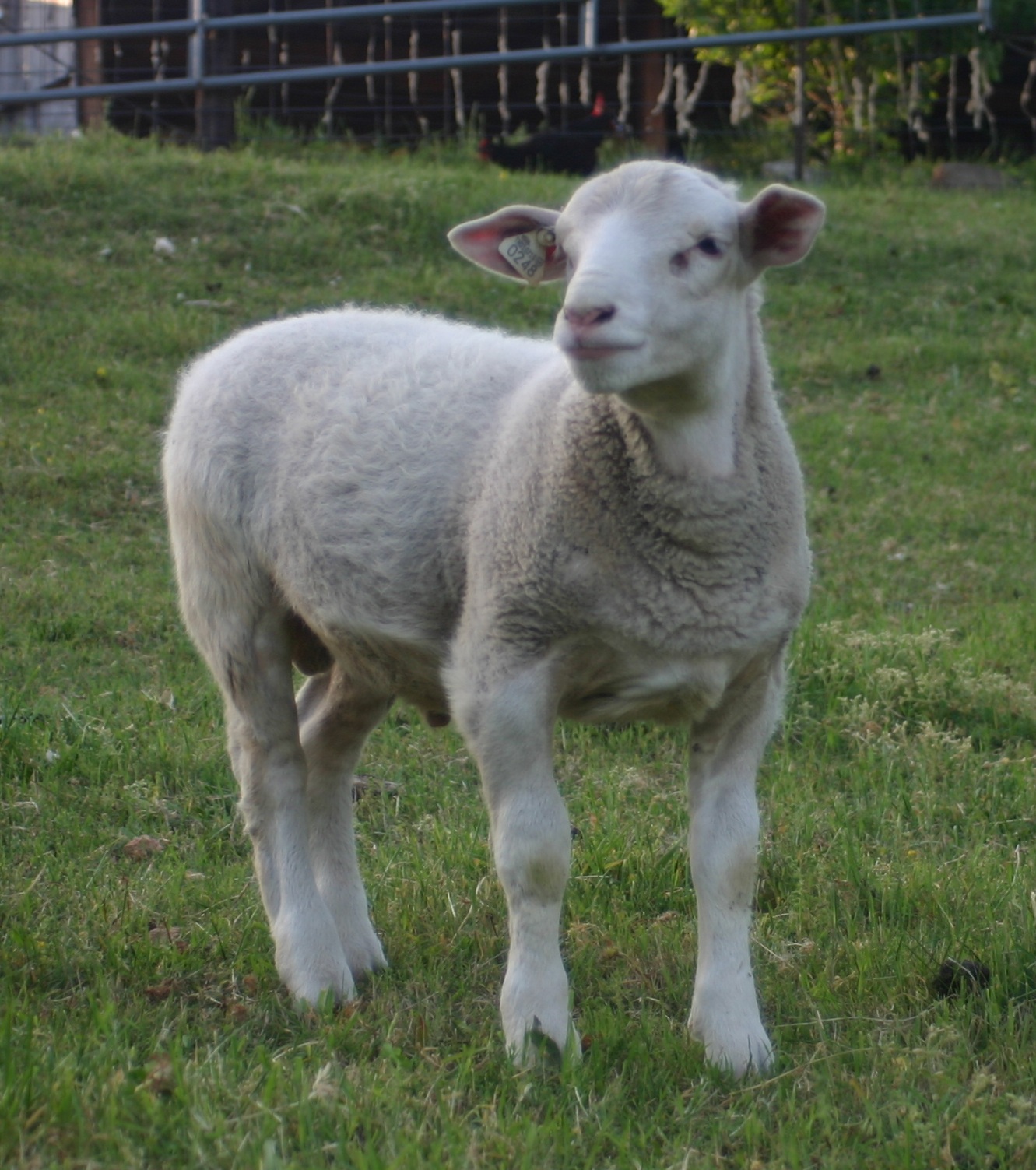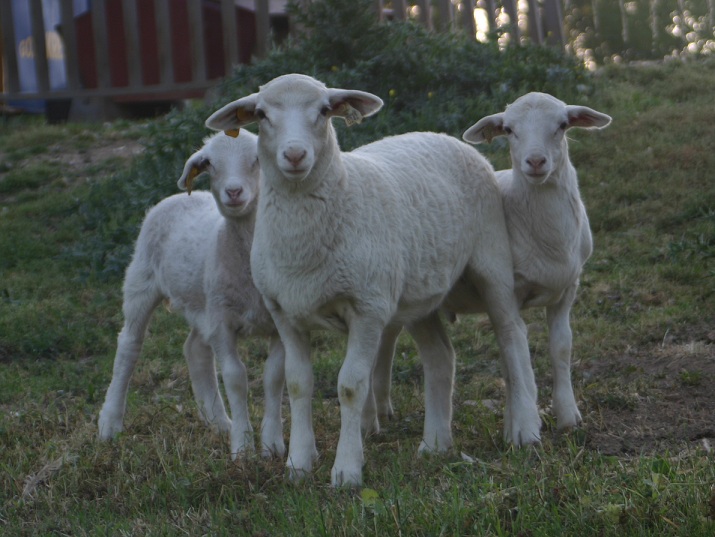 This page was last updated: April 17, 2013